Hey guys!
Are you ready to kick off week two of our Birthday Countdown? I surely am! Here's to another week of fantastic live music!
What is the Birthday Countdown though? Throughout the entire month of February, one artist/one band a day is going to wish house in the sand a happy birthday and then perform a song exclusively for us.

Today the talented Stephen Langstaff is here to perform.

Stephen Langstaff is a singer/songwriter from Liverpool, UK.
He writes acoustic pop tunes which convince with soothing yet expressive vocals, honest and emotional lyrics and well arranged instrumentals.

Stephen is yet to release his new EP "Sirens" which is definitely something to look forward to.


For us Stephen already performed the title track of the upcoming EP called "Sirens". I absolutely enjoy watching him perform this fantastic song and I'm pretty sure you will too.
Many thanks to Mark for setting this up. And of course - many many thanks to Stephen for filming this video, it was a pleasure working with you.


Please go ahead and share this performance with your friends by using the hashtag #HITSBC15.
Day 7: Day 9: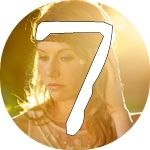 Credits // Text: Vanessa Jertschewske | Image: Stephen Langstaff | Video performance & camera: Stephen Langstaff | Video intro: Vanessa Jertschewske