Hey guys!
You know what they say: "time flies when you're having fun"
This month I've realized that this saying is absolutely true! It's already day 17 which means we're closer to the end then we are to the beginning. That's quite sad but let's celebrate!


What is the Birthday Countdown though? Throughout the entire month of February, one artist/one band a day is going to wish house in the sand a happy birthday and then perform a song exclusively for us.


The Ragamuffin

are a

six piece

band from

Liverpool, England

.

Founded in 2007 the band has been around for quite a while and has established a loyal fanbase as well as their very own

indie-pop sound

.

The Ragamuffins are:

David John Jaggs (vocals, guitar)

Sam Parry (keyboards, piano, baritone saxophone, backing vocals)

Florin Ciurarin (trumpet, flugel horn, backing vocals)

Xavier Winton (drums, percussions, trumpet)

Thomas Fripp (trumpet, guitar)

Alex Pearson (bass)

Because I managed to ask the guys to join way too late, the could not meet up in time.

So singer David sat down to record an acoustic performance of

"What Was Beautiful"

.

Go ahead and enjoy because this is beautiful!


Massive thank you to David for being absolutely spontaneous and taking the time to record this and send it over. Very happy to have The Ragamuffins on HITS again.

Please go ahead and share this performance with your friends by using the hashtag #HITSBC15.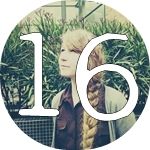 Credits // Text: Vanessa Jertschewske | Image: The Ragamuffins | Video performance & camera: David John Jaggs (The Ragamuffins) | Video intro: Vanessa Jertschewske