Hey guys!
It's day 4 already! After a few days of brilliant acoustic and folk tunes, it's now time to let some rock music in, don't you think?
What is the Birthday Countdown though?
Throughout the entire month of February, one artist/one band a day is going to wish house in the sand a happy birthday and then perform a song exclusively for us.
Alright, now let's get rocking, shall we?
Recruits are a five piece band from Scunthorpe, UK. They play alternative rock and have been together for just over a year.
Recruits are:
Steve Dean Smith (vocals)
Ben Yarrow (lead guitar)
Eddie Vessey (rhythm guitar)
Steve Heather (bass guitar)
Jonno Smith (drums)

Within their first year of existing Recruits have already played at Sheffield and Birmingham o2 academies. They are also the winners of 2014 Scunthorpe Rock Open.

The five musicians have already recorded their upcoming EP which is currently being mastered by Phil Gornell who has worked with bands such as Bring Me The Horizon and All Time Low.
Besides an exciting EP release, the band is also looking forward to playing at Emergenza Comp in Manchester. They also have BBC Introducing coming up in March.


But for now they're here to play us their song "Remember You".
I had the best time watching this video for many reasons; of course the band showed off their skills and convinces with a splendid performance. But also you get an idea of the fun they have, them getting the giggles is bloody hilarious!


Many thanks to the band for taking the time to film this fantastic performance! It is such a joy to listen and watch, so keep going, lads! I think you've got a bright future ahead!
If you enjoyed what you just heard, please
make sure to support the band and vote for them at Hard Rock Rising
to make sure they get to play in Barca at the Hard Rock Fest in front of 60 000 people.
VOTE HERE
, it's absolutely easy to do and takes less than 30 seconds.


Please go ahead and share this performance with your friends by using the hashtag #HITSBC15.
Day 3: Day 5: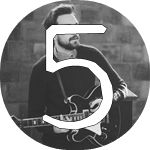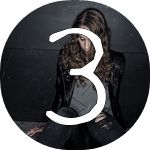 Credits // Text: Vanessa Jertschewske | Image: Recruits | Video performance & camera: Recruits | Video intro: Vanessa Jertschewske