Hey guys!
Day 15, here we come! Every day when I post the countdown posts I get so excited to see what you think. I have not heard one bad word about this countdown and that's a big relief. We've got some incredible performances coming up, so let's not waste any more time and continue the party!
What is the Birthday Countdown though? Throughout the entire month of February, one artist/one band a day is going to wish house in the sand a happy birthday and then perform a song exclusively for us.
Mark Mathews is an indie singer/songwriter based in London, UK where you can find him busking on the streets or playing countless amounts of gigs.
Inspired by bands such as The Beatles, The Kinks and Oasis he likes to write about "love, going out, getting out of the town or a situation you're in and your mates", so the singer himself.
As the writer of super catchy indie pop songs he's a great artist to listen to. His tunes definitely burn themselves into your brain.
So far he released four EPs:

Buy The Ticket, Take The Ride (

2006

)

A Flash In A Pan (2008)

Moments & Movements (2012)

Misspent Future (2015)

I'm very happy about the fact that Mark is part of the countdown for the second time now!

This time

he performed his song

"Thank You"

in honour of our third birthday.
Many thanks to Mark for his continued support and his interest in working with HITS. It's been such a pleasure so far and your work has never been a let down.


Please go ahead and share this performance with your friends by using the hashtag #HITSBC15.


Day 14: Day 16: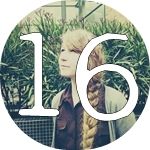 Credits // Text: Vanessa Jertschewske | Image: Mark Mathews | Video performance & camera: Mark Mathews | Video intro: Vanessa Jertschewske