Hey guys!

With today's video we're officially half way through our birthday celebrations.
Wow! Time flies when you're having fun, doesn't it?
I think today is also a good day to party hard and I can guarantee you that today we are going to party hard.
What is the Birthday Countdown though? Throughout the entire month of February, one artist/one band a day is going to wish house in the sand a happy birthday and then perform a song exclusively for us.
Sound Of The Sirens
absolutely represent everything I look for in a
folk rock duo.
Abbe Martin and Hannah Wood are the two ladies behind the duo from Exeter, UK.

The two musicians win you over with the charming and honest way of telling stories through their songs.
When playing gigs Sound Of The Sirens convince the crowd with their energetic and passionate performance; engaging foot stomping songs and incredible harmonies - what else could you ask for?

In honour of our birthday the ladies performed their song "Anything Less" and absolutely surprised us with their fantastic crowd. You do not want to miss out on this brilliant video!

Many thanks to John for setting this up so quickly. A massive thank you to Hannah and Abbe for their absolutely heart warming message and their spot on performance. And thank you to the fantastic crowd! I'm still speechless!
Please go ahead and share this performance with your friends by using the hashtag #HITSBC15.


Day 13: Day 15: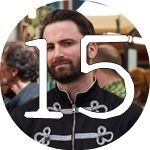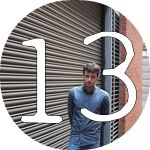 Credits // Text: Vanessa Jertschewske | Image: Sound Of The Sirens | Video performance & camera: Sound Of The Sirens | Video intro: Vanessa Jertschewske