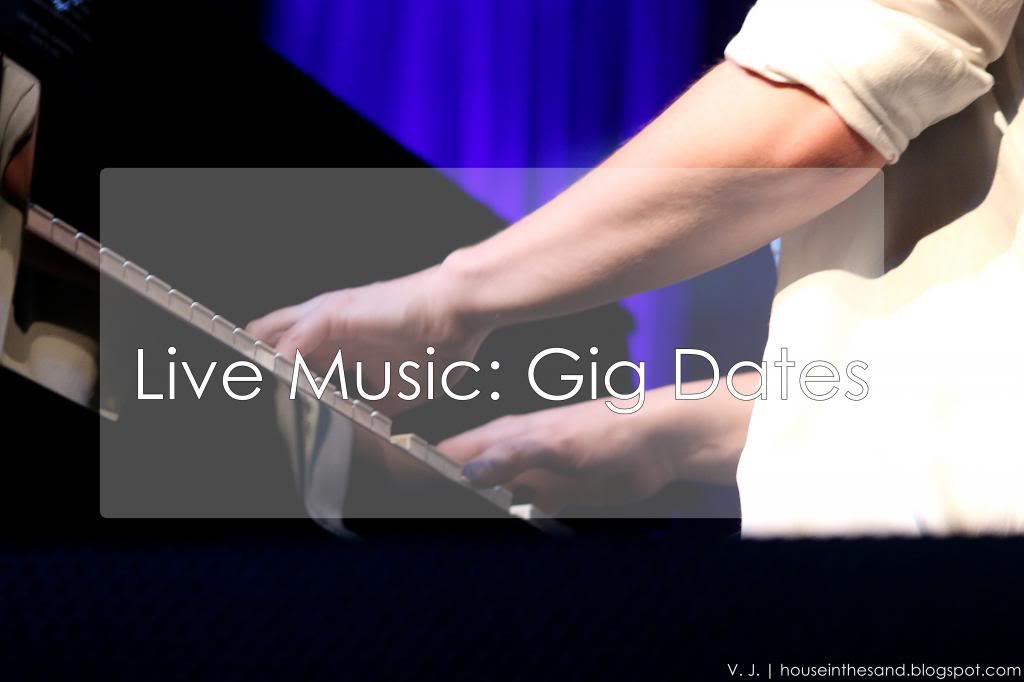 Hey guys,
2014 has been brilliant so far when it comes to gigs.
And the rest of the year promises even more great shows to visit and to have a good time at.
Since live music is my favourite part of music things in general I made it my mission to get as many people to see amazing bands/artists as I can.
Rumour has it I've already succeeded but in that case I just can't get enough.
So I'm going to show case some events that I'm sure a lot of you would have a great time at.
Here we go!
The Arkanes
The boys are back! Sooner than I expected I'll get to enjoy my favourite rock band back in my country again.
The Arkanes are supporting The Rifles on some of their German dates
AND
they are going to play their first ever headliner in Germany!
I'll be at the Berlin gig, also to work with the guys. If you're there, make sure to come over and say hi to be part of the Arkanes/house in the sand collaboration. :)
Thursday, May 22nd: Logo, Hamburg (DE)*
Friday, May 23rd: Crystal, Berlin (DE)
Saturday, May 24th: Ulmer Zelt, Ulm (DE)*
Sunday, May 25th: Coq D'Or, Olten (CH)
Wednesday, May 28th: Kesselhaus, Greven (DE)
*supporting The Rifles
Schlossgrabenfest
Festival season is starting soon! Whoohoo!
The Schlossgrabenfest in Darmstadt is a super promising music festival with one of the prettiest locations around.
Thursday, 29th May until Sunday 1st June in Darmstadt
Line up includes: The Pins, Hurricane Love, newcomer Ryan Keen, Nina Kutschera, indie rock band Abby and my good friends from Dan meets Portland.
And many more.
Entry is free - more details, full line up and more - here.
Ed Sheeran
I remember how I started liking Ed Sheeran the day he played a sold out show in my area.
That wasn't such a happy day.
This time I got up early to get tickets to see the singer/songwriter in concert.
Wednesday, November 5th: ISS Dome, Düsseldorf (DE)
Thursday, November 6th: o2 World, Hamburg (DE)
Friday, November 14th: Max-Schmeling Halle, Berlin (DE)
Saturday, November 15th: Porsche Arena, Stuttgart (DE)
Monday, November 17th: Olympiahalle, München (DE)
Tuesday, November 18th: Festhalle Frankfurt, Frankfurt (DE)
(Other countries available. Make sure to check out Ed Sheeran's webpage for more dates in your country!)
And that's it for today.
I'm going to be at one of each shows and I hope to see any of you there.
That'd be absolutely amazing!
Thank you for reading!
Credits // Text & Header Photography: Vanessa Jertschewske | The Arkanes Photography: October Promotion Press Kit | Schlossgrabenfest Photography: Björn Friedrich | Ed Sheeran Photography: Warner Media Press Kit