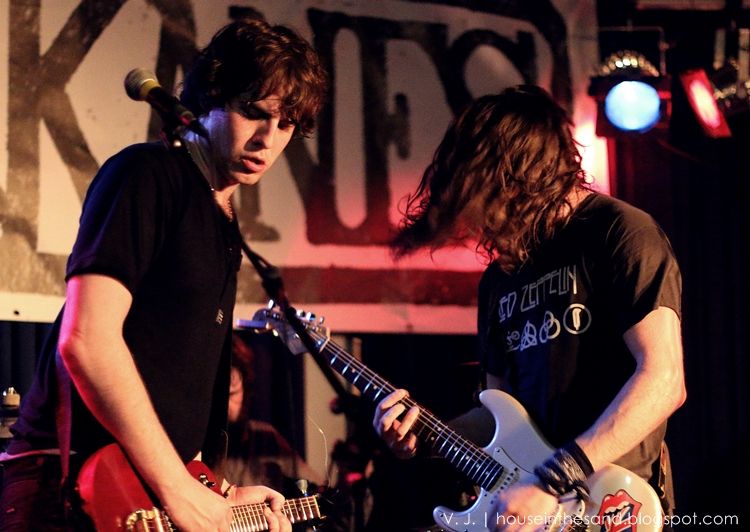 Hey guys,
Let's do some Maths:
awesome band + first headline gig + blogger = collaboration
I'll explain:
I basically just got back from my favourite city, Berlin.
Actually I arrived on Sunday but a part of me is still there.
Part of my trip was a very special concert.
My favourite Liverpoolians
The Arkanes played their very first Germany headline show.
Since the interview we did last month went absolutely well and we all had a good time working together, we decided to collaborate once again.
This time we wanted to film a documentary of them getting ready for the show.
Before I'm going to show you that, I wanted to share some photographs and my personal impressions with you.
The Arkanes are a rock band from Liverpool, UK consisting of
Chris Pate (lead vocals, guitar)
Dylan Cassin (lead guitar, backing vocals)
Lee Dummett (bass, backing vocals)
Andy Long (drums)
With a six track EP ('Don't Act Like You Know Me') and a debut album out ('W.A.R'), which is in the German charts, by the way, the band had enough material to play.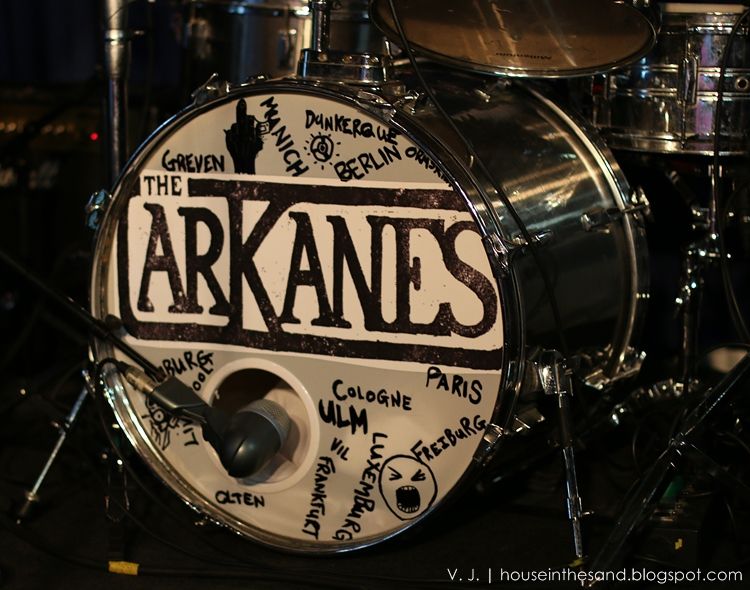 Setlist:
1) Don't Act Like You Know Me
2) Nuclear
3) W.A.R
4) Terracotta
5) Skeletons
6) Stand Alone Inc
7) Guilt Trip
8) Freeloader
9) Vampyre
10) Set Fire To The Scene
11) Schizophonic
12) Just Can't Help Myself
13) Sharpshooter
14) The Onus
encore: Command:Turn:Revolt
The songs were absolutely well chosen. Opener
'Don't Act Like You Know'
already revealed what to expect from the evening - a lot of rock.
'Nuclear'
and
'W.A.R'
are some of my favourite songs and really kept things
energetic and loud.
Ballads like
'Skeletons'
calmed everyone down but still
caught everyone's attention
due to its emotional side.
'Vampyre'
, another slow song, showed how
The Arkanes are more than just a loud rock band.
Guitarist Dylan decided to play the harmonica for this track, but since he had no harmonica with him, he used his guitar.
(
Siiiiiiiick!
)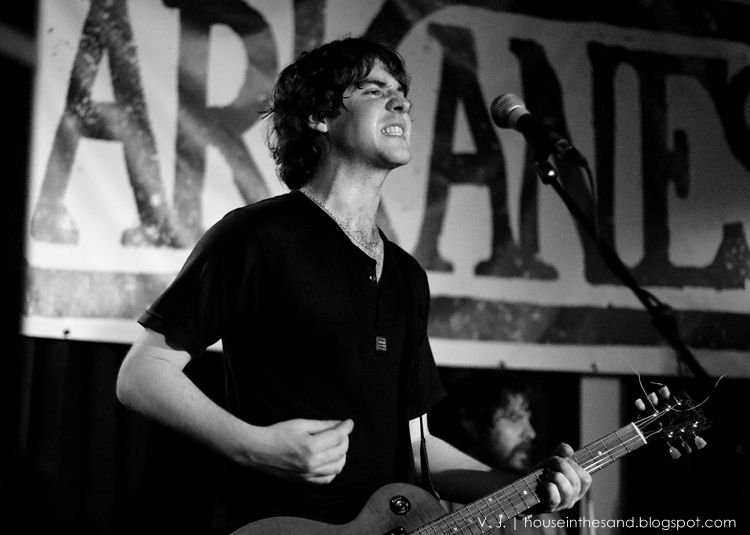 This was just one of many examples that show how incredibly talented these guys are.
Each member controls his instrument perfectly and the whole band interaction during gigs just works.
Seriously, there is no such thing as a weak member.
Singer Chris just knows what to do with his voice, Lee always seems to have his own party going on and Longy ... well he just nails it everytime.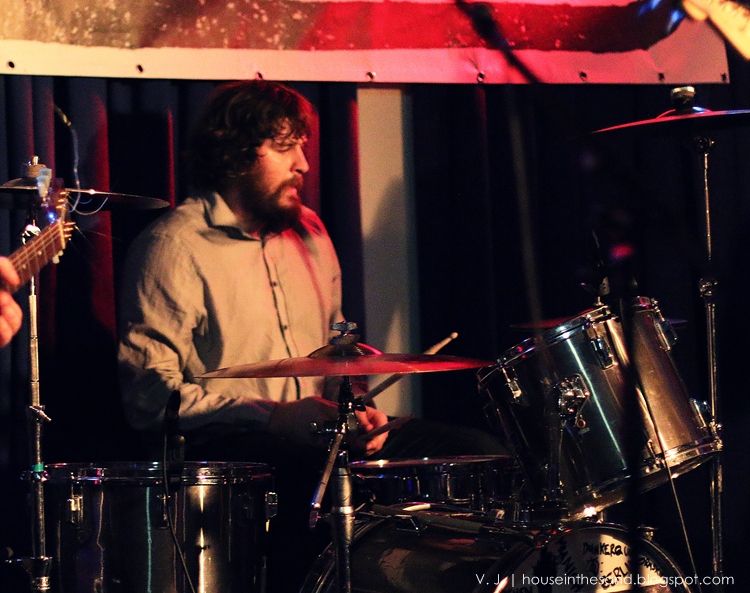 Even though soundcheck was a bit worrying because of the sound guy and sound system, the guys made most of it and solved all problems very well.
The venue Crystal Club absolutely completed the atmosphere and was a very clean and is a very recommendable venue.
Only thing that wasn't all too nice about it was the heat but we soon came to the conclusion that the heat was caused by the absolutely hot crowd.
Yeah, really.
The crowd was really loud when it came to cheering and everyone was really into it.
It was so cool to see so many familiar faces there.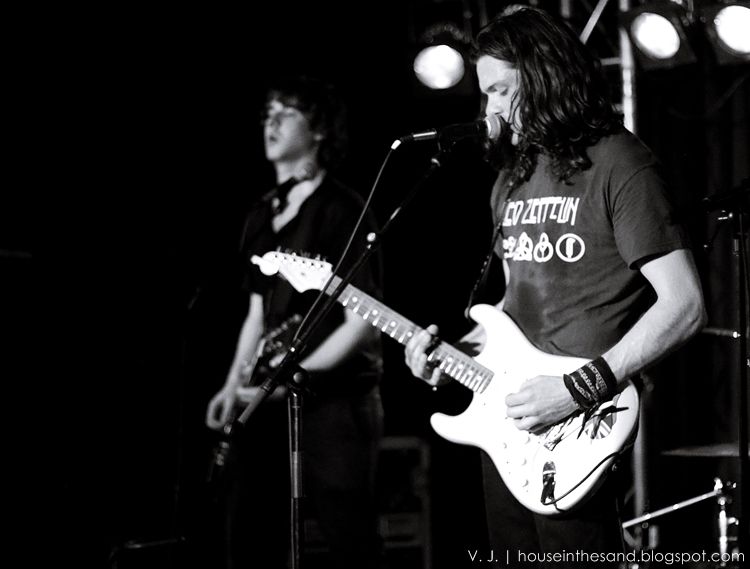 I had a flashback to when I first saw The Arkanes supporting Jim Kroft two years ago.
Just like back then my feet could not stand still and it seemed like I had lost control over myself. I just had to move.
Kanes, I'm super happy to work with you and to call you my friends. It's an honour.
So, thank you. :)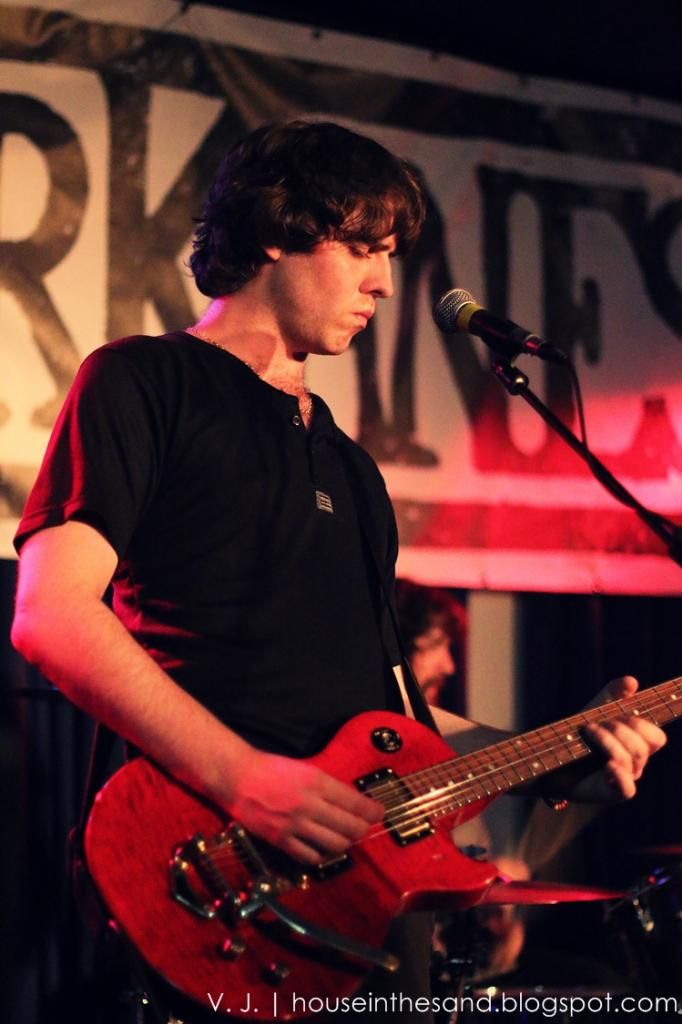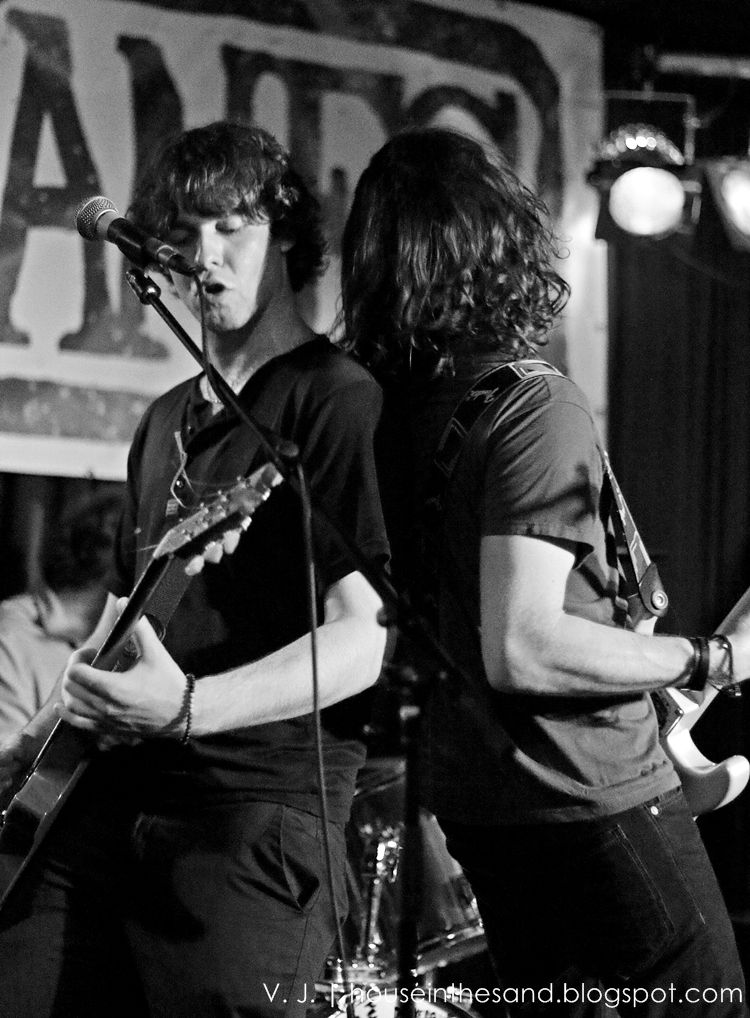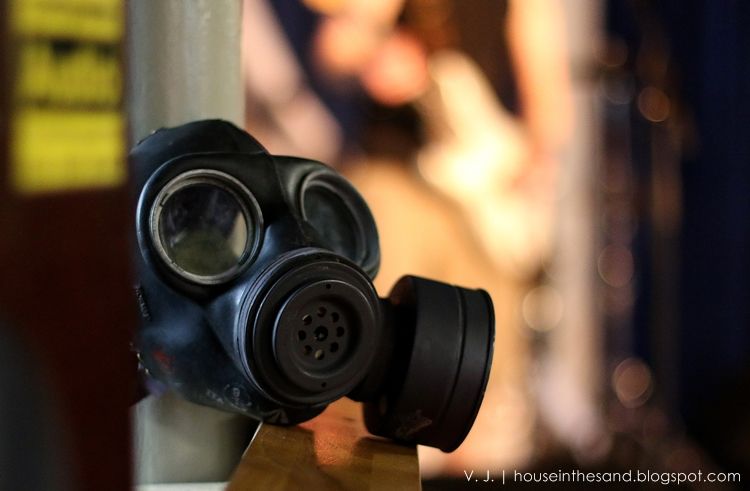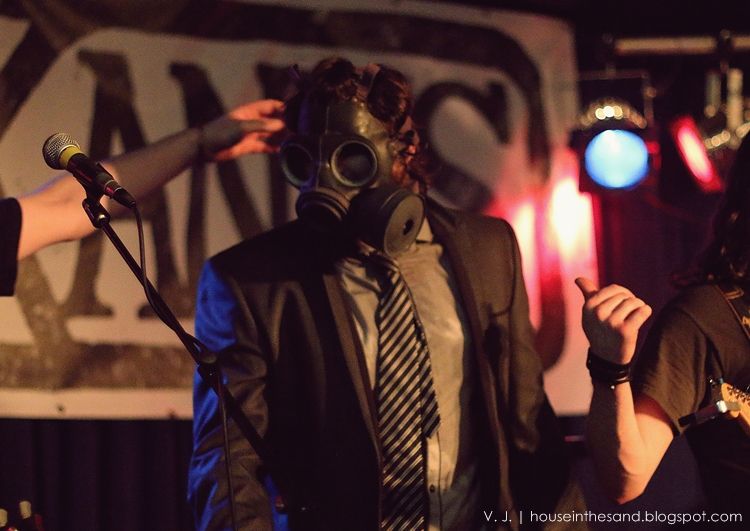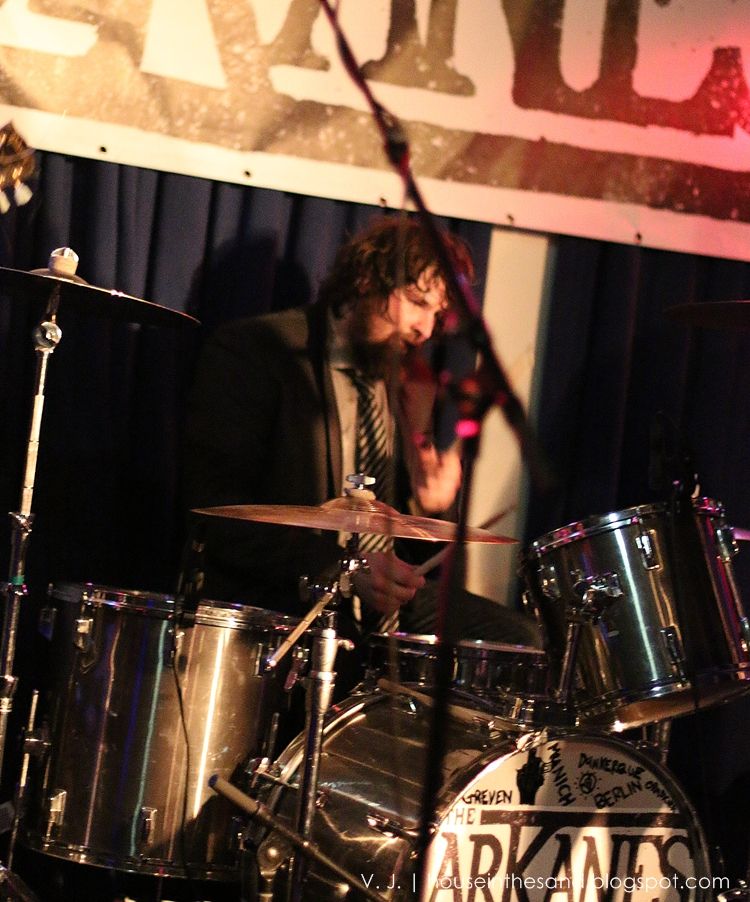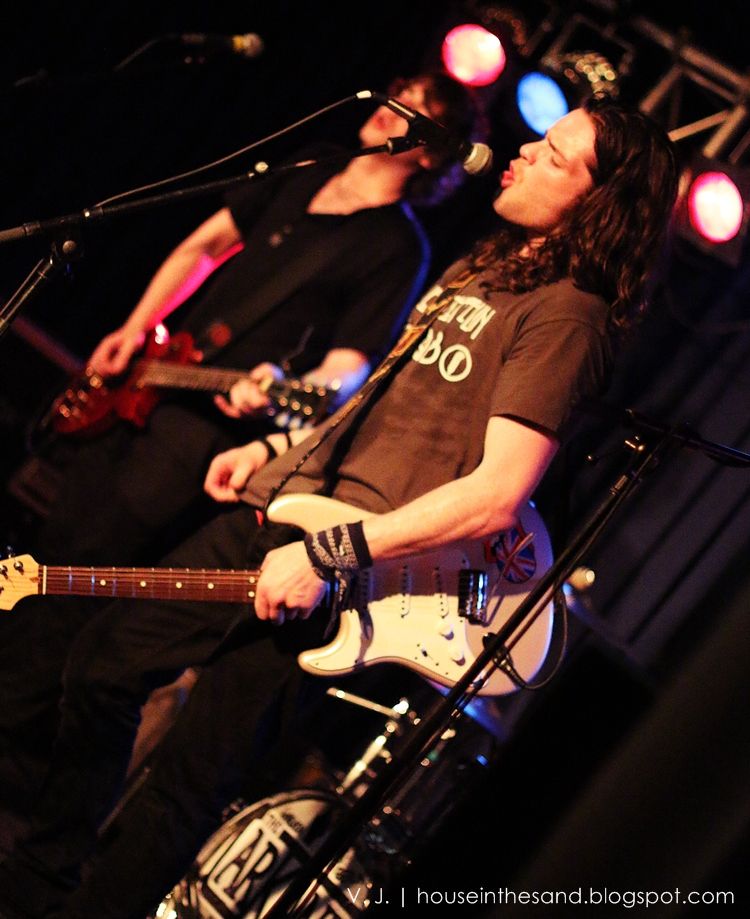 And that's it with the photo impressions.
Make sure to watch their music video for 'Sharpshooter'.


Thank you for reading!
Credits // Text & Photography: Vanessa Jertschewske